11 New Patient Marketing Chiropractic Online Systems
Dr. Paul Hollern, Marketing Chiropractic Online Expert
We offer automated new patient internet marketing for chiropractors to assist in their practice growth. Most of the chiropractic marketing systems are automated to relieve the chiropractor of time.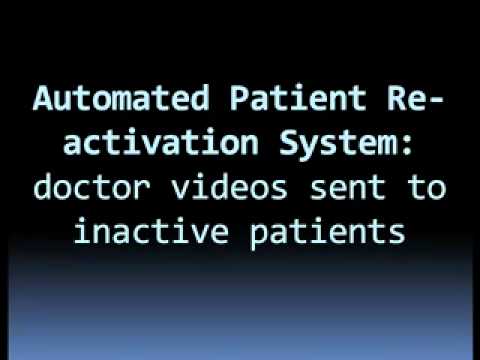 Some of the new patient marketing chiropractic online systems include:
Creating and promoting a website blog: The chiropractic website we create has over 30 videos of the doctor explaining how they can help solve the patients problems.
24000K chiropractor videos distribution covering 129 keywords: We start with 200 videos of the chiropractor and recode them to cover 129 keywords. We end up with 600 doctor videos and send them to over 40 videos sharing sites creating over 24000K marketing chiropractic online videos.
Regular blogging: Blogging is important to help the website move up the Google ranks.
400 article submissions monthly: Articles are also important to get the website to move up to the first page of Google.
Significant other marketing: This should be the first target market.
Children marketing: This should be the second target market.
Best friend marketing: This should be the third target market.
Re-activation system: This should be the fourth target market.
PI attorney referral systems: We offer three versions of PI attorney marketing using your marketing chiropractic online strategies.
MD marketing system: Each chiropractic office should have up to 3 medical providers referring them patients.
E-mail marketing: Because it is cheap, effective and free.
Auto responder marketing: All marketing should have a follow up system.
These are just a few of the 11 systems we offer for marketing chiropractic online.
The strategies are based on doctor videos, e-mails, landing pages, automated follow up, message specific target marketing, massive online marketing.
For more information on how we help promote and build your practice using marketing chiropractic online give me a call at 813-480-1693.
Marketing Chiropractic Online, Automated New Patient Internet Marketing for Low Tech Chiropractors.
Call 813-480-1693
Marketing Chiropractic Online Company
Like this post? Subscribe to my RSS feed and get loads more!