Home
Online Chiropractic Marketing
"10 Automated New Patient Internet Marketing Systems
for Low Tech Chiropractors"
(Including Chiropractic Personal Injury Marketing)
How It Works: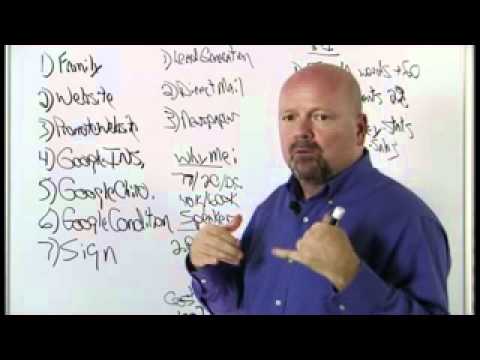 "Dr. Paul, you're a badass! Great stuff. By the way, I have had over ten new patients this week, and a new attorney referring to me for independent examinations. You are right, we are going to be at 150 quick.
Thanks, Dr. Brad Shook, Hickory NC"
10 New Patient and Personal Injury Marketing Systems



1. Your new patient online chiropractic marketing starts with 130 doctor videos: We start your Online Chiropractic Marketing by shooting 130 videos of the doctor covering 20 chief complaints and 54 personal injury keywords.

2. Next we create a custom website-blog using 130 doctor videos: We create a custom website blog with over 130 doctor videos, professional copy and search engine optimized.
3. Four methods we use to get your website and videos to dominate first page Google for over 500 keywords:
We submit 1000 fresh videos to multiple video sharing sites. At the end of one year you will have 3000K online chiropractic marketing videos on the internet covering over 500 Keywords.
Our ghost writers write and submit 200 original articles a month to the internet with your website back-links.
Our assistants Blog "Fresh Relevant Content" 10-15 times month.
We submit your blog to 47 social media sites with backlinks, embeded videos and video links.
4. New patient promotions include 22 proximity keywords for new patient acquisition: We create videos, blogs and articles to cover the proximity keywords new patients search when looking for a chiropractor on the internet.
5. PI marketing includes over 100 personal injury related keywords: The six major accident injury keywords are modified to include over 100 personal injury keywords for the internet.
6. More new patient online marketing includes setting up your Google Places (Maps): We set up and promote your Google Local 100% including maps, doctor videos, photos.
7. Additional new patient internet marketing includes setting up Pay Per Click: We create 5 Automated PPC campaigns including disc herniation and auto accident injury and personal injury attorney. Can be used for Google PPC or Facebook PPC.
8. Automated new patients using 8 e-mail auto responders for new patient marketing and follow up: Include auto injury, disc herniation, PI attorney marketing, PI marketing, pain relief.

9. Next we create a doctor video newsletter for patient re-activation: We take the doctor videos and connect them into an e-mail auto responder for automated video newsletter featuring the doctor answering the most common health related questions asked on the internet.
10. Personal injury marketing includes the PI referral system in the video newsletter: Doctor videos answering the common needs of auto injury patients.
11. Automated new patient referrals using our video newsletter video referral systems: We set up an automated new patient referral system in the video newsletter using doctor videos.
12. Re-activate your past patients when teach your marketing CA how to use the webcam for patient re-activation: Doctor videos sent to past patients via e-mail stimulating re-activation.
13. I teach your CA how to market your chiropractic practice on Facebook using your doctor videos:
14. Then we set up the powerful automated PI attorney video marketing: We automate a series of doctor videos educating and promoting your practice to PI attorneys.
15. Personal injury marketing expert when we also teach you PI attorney sales, advertising and publicity: Chiropractic personal injury marketing requires the knowledge of how to use publicity, adverting and sales to maximize your PI attorney marketing.
16. I Teach you my personal MD referral system: Medical providers require a combination of publicity, advertising and sales with a very specific message. I teach you what worked for me in opening 77 chiropractic offices.
17. Free Monthly PI Workshops via Skype Video
18. Free Annual Personal Injury Seminar in Tampa FL
Call (813) 480-1693
9 Reasons Online Chiropractic Marketing Systems
is Absolutely Totally Different
and Unique from the "Other" Guys!
130 Doctor Videos ( Other Guys: Stop Right There)

Custom Website using Personal Doctor Videos (Nothing Generic)

20 Keyword Symptoms (Other Guys: 5 Maybe)


508 Keywords First Page Google (Other Guys: Enough Said)


200 Monthly Ghost Written Articles (Other Guys: Not Even Close)


150 Annual Blogs (Other Guys: Nope)


Experience: Practiced 16 Years and Opened 77 Offices in 20 States (Other Guys: Forget About It)

Includes Weekly Personal Injury Documetation and Case Management Training (Hello)


Low Cost, Less Than One New Patient Year: (Other Guys: Crazy)


Guarantee 100% Return on Investment (Other Guys: Good Luck)
Call (813) 480-1693
Clients Speak



Dr. Glass
Dr. Sofer

Put These Credentials to Work for You!
Chiropractor Practiced 16 Years

Opened 77 Chiropractic Offices in 20 States

Certified Lasalle Computer Internet Web-design


Certified Tampa Search Engine Optimization Academy
Guaranteed 100% Return on Investment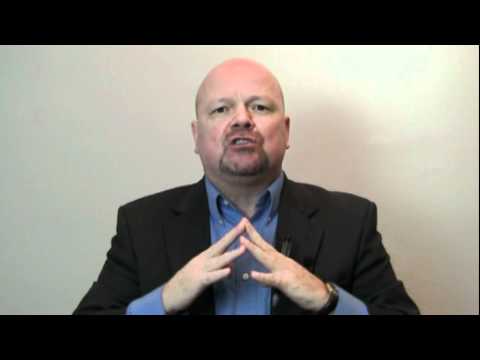 .
Call Now to Reserve Your Spot!
(We Only Accept 4 New Clients Per Month with a Waiting List)
Call (813) 480-1693